A1 Roofing Yeovil Provides Quality Services To Homes And Businesses- Roofing Cost In Yeovil
Enjoy high quality services at competitive roofing prices in areas in and around Yeovil. With over a decade of experience, we have honed our skills, providing quality, yet affordable roofing services to residents in Yeovil, and we are continually working to ensure that A1 Roofing Yeovil can satisfy our clients'roofing needs. At A1 Roofing Yeovil, we provide a service of unmatched quality in today's market, while maintaining a solid reputation in Yeovil, which we have developed over several years. We offer pitched and flat roofing designs, installations, repairs, and maintenance services. A1 Roofing Yeovil consists of a team of specialists who constantly aim to provide you with nothing but the best when it comes to quality roofing services. We are a qualified roofing company that follows the HSE regulations to ensure safety in all our projects. A1 Roofing Yeovil is always open to customers and can be contacted via phone on 01935 584046. At A1 Roofing Yeovil, we aim to provide our clients with the best services we have to offer. This way, they can be certain that they are getting great value for their money.
Our Guarantee
---
Free site visit and survey
No hidden costs
British standards compliant
Fully Insured
Clean and efficient
Professional workmanship
A1 Roofing Yeovil's Roofing Products And Services
A1 Roofing Yeovil carries out in-depth roof installation services at rates that compete aggressively with other roofing companies in Yeovil. A1 Roofing Yeovil has a broad range of specialists who enable us offer various services to our customers in Yeovil such as roof installations, maintenance, and repairs. At A1 Roofing Yeovil, we are able to source the right materials to fit any specifications or unique alterations you may want to include in your roof project.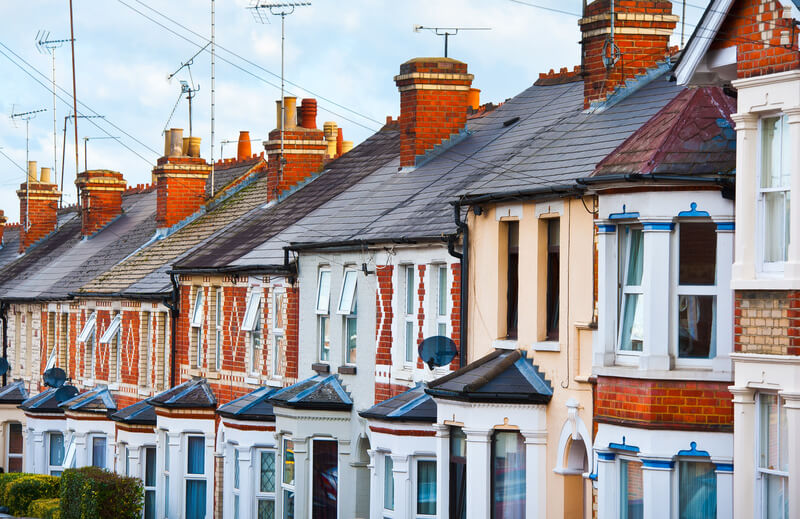 We are happy to offer advice to our clients about issues concerning roofing. A1 Roofing Yeovil are also capable of handling refurbishment projects, maintaining existing roofs, and creating new build roofs for your home, industrial building or office. At A1 Roofing Yeovil, we believe our customers deserve affordable, yet quality roofing services, so we aim to provide them with the best value possible in Yeovil. For over a decade, A1 Roofing Yeovil have gathered experience that has helped to build a model that enables us to acquire the most suitable resources at cost-effective prices in Yeovil, while simultaneously delivering a level of service to complement these products. A1 Roofing Yeovil are capable of installing pitched roofs or flat roofs for whatever application they may be required; unique architectural designs, for a garage, a porch, or a house extension in Yeovil. Our team of A1 Roofing Yeovil specialists are perfectly capable of handling each client request with the necessary level of professionalism to ensure that all your needs are met, with as little disruption as possible in Yeovil. A1 Roofing Yeovil are able to achieve this by organizing a free evaluation of your Yeovil building where we ascertain which materials will be suitable. This helps us to draft a quotation, and project a tentative timeframe to complete the project.
A1 Roofing Yeovil Is Capable Of Attending To All Roofing Projects
A1 Roofing Yeovil is able to attend to numerous types of roofing maintenance requests while ensuring that the level of service is of top quality. AT A1 Roofing Yeovil, we can maintain your roof cladding at affordable roofing costs; this provides the optimal level of protection to your Yeovil roof against harsh weather conditions that could otherwise damage the roofing materials. A1 Roofing Yeovil also refurbish worn out roof cladding for our clients in Yeovil by replacing them with materials of your choice that last longer, and are easily accommodated by your budget.
Soffits and Fascias Refurbishment Services. A1 Roofing Yeovil provides restoration services for the fascias and soffits in your roof. At A1 Roofing Yeovil, we are careful to acquire quality, yet affordable materials for refurbishment projects to ensure that the finished product blends in with the rest of your building's architecture. Refurbishment of Gutters and Downspouts. A1 Roofing Yeovil have the ability to handle requests concerning water drainage of roofs for residents in Yeovil. Our team of experts at A1 Roofing Yeovil ensure that they deliver replacement and maintenance services to the best of their ability. A1 Roofing Yeovil aim for a fully transparent process.
Do You Need Help ?
Call Us Now On
All Types of Roofing Work Undertaken
Do You Need Help ?
Call Us Now On
What A1 Roofing Yeovil Stand For
At A1 Roofing Yeovil, we strive to give our clients the most affordable roofing costs in Yeovil, providing the best level of quality we can deliver, with free quotations, free consultations, and no hidden charges. This is A1 Roofing Yeovil commitment to our customers, and the reason we have maintained an excellent track record that has persisted for over 10 years. A1 Roofing Yeovil services are fully insured, and our specialists are highly trained, with several years of experience in the roofing industry. A1 Roofing Yeovil see our clients as more than just business partners, so our doors and contact lines are always available to you. Our contact lines are always open 24/7. Speak to us today on 01935 584046.